21st Regiment Royal Marine Corp



Founder:

Johnny Coaleaston

Current Commander:

Major Richard Venables

Motto:

"On Land, On Sea"

Base of Operations:

Port Royal, Jamaica

Current Duties:

Garrison of Port Royal
The
21st Regiment of Royal Marines
is a line infantry regiment in the
Royal British Marines
, mustered in Dorchester, England, on January 3, 1745 and commanded by Major Richard Venables as acting commander. The First Battalion are currently detailed on garrison duty in
Port Royal
, under Major Richard Venables. The Second Battalion is in holding currently.
Battle Records
Edit
Skirmish in King's Run 1749
Current Service Personnel
Edit
Regimental Staff Officers
Major Richard Venables ~ Acting Commander, Commander of the 1st Battalion, 21st Regiment
First Company
Edit
Captain ~ Open
Lieutenant ~ Open
Sergeant James Wentworth ~ Enlisted Sergeant.
Private Jamel ~ Enlisted Soldier (Ex Slave)
Private Ichabod - Enlisted Soldier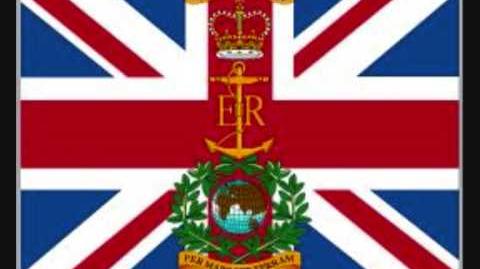 Ad blocker interference detected!
Wikia is a free-to-use site that makes money from advertising. We have a modified experience for viewers using ad blockers

Wikia is not accessible if you've made further modifications. Remove the custom ad blocker rule(s) and the page will load as expected.