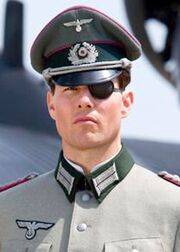 Welcome to the First Hessian Elite Military Unit.
Motto~ "Victory in Vengeance"
A note on the Commanding officer.
Edit
Major Bartholomew Swordfury is the founder and leader of this elite unit of Hessians. He is a strong willed killer and British Officer. His training in the art of death and destruction is some of the best, his trainer is still unknown as par his deal with him to remain unknown. He is also a long standing member of the Templar order, should you wish to join the unit and perhaps with a great deal of time and trust, the templars contact him any time.
A note on training, if it doesnt kill you nothing will
Edit
Training here is specialised, if you are better at one weapon, you are that weapon.
Founder~ Major Bartholomew Swordfury