Huntington Manor
Edit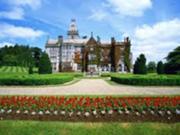 Huntington Manor is one of 3 homes belonging to Master-General of the British Army, Nathaniel Huntington. Huntington Manor is located in the capital city of London, England. It is filled with many corridors, rooms, and living spaces for Nathaniel's friends and family.
Living Spaces
Edit
There are a total of 10 living quarters, each consisting of their own state of the art bathrooms. Each room is uniquely decorated with linen, pillows, paintings, and wallpaper for each room. Each room is fit with all of the amenities for his guests.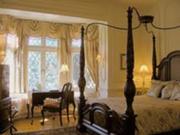 Dining Hall
Edit
The dinning hall is one of the most elaborate spaces of the home. It is filled with art and a long table to accommodate all of his guests at one table. The dinning hall is also used for special occasions and parties alike! It is also fit with a ballroom area, for waltzing of course!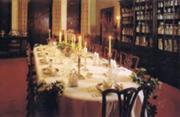 The Outdoor Area
Edit
The manor also has a lush, 10 acre garden area that is taken care of by his trusted house keeping staff. The garden also has a small maze and a pond filled with coy fish. Just to the left of the garden is a lovely lake for those hot summer months.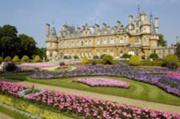 Ad blocker interference detected!
Wikia is a free-to-use site that makes money from advertising. We have a modified experience for viewers using ad blockers

Wikia is not accessible if you've made further modifications. Remove the custom ad blocker rule(s) and the page will load as expected.