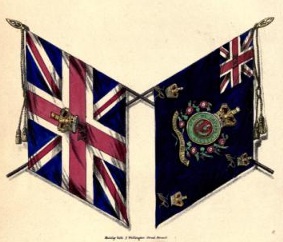 The first regiment to capture the enemy's colours in the Anglo-Spanish War, the 21st Bridgewater (commonly called the Prince of Wales Own), are a renowned British infantry regiment under Lieutenant Colonel the Honourable Sir Jonathan F. Lawford. Although originally raised and equipped by Colonel Sir Matthew Forest, Lawford relieved Forest of his position midway through the Battle of Swann's Heights due to the latter receiving a fatal gunshot wound to the head. The regiment is made up mostly of regular line infantry, however the Light Company also sports a detachment of 32 men of the 60th Rifles. The regiment has seen action in many different places abroad, fighting in India, Spain, Morocco, the West Indies, and even in Great Britain. ~<o>~
Ad blocker interference detected!
Wikia is a free-to-use site that makes money from advertising. We have a modified experience for viewers using ad blockers

Wikia is not accessible if you've made further modifications. Remove the custom ad blocker rule(s) and the page will load as expected.