Listed below are his majesty's ships that are most prestigious in the entire seven seas. They are greatly feared and always ready for combat!
HMS Black Destroyer - Flagship (Johnny Goldtimbers)
HMS Noble Thunder - Pride of the Fleet (Sven Daggersteel)
HMS Golden Rose - Wing Ship (Maxamillion)
HMS Black Hawk - (JamesGoldtimbers)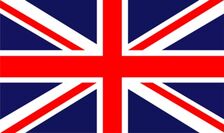 Click on each ship name for an in depth analysis of each vessel!
Pictures, paintings and edits of these blood-curdling petrifying vessels! (If you want to make an edit or create a nice image, post them in the comment section for approval!)
Ad blocker interference detected!
Wikia is a free-to-use site that makes money from advertising. We have a modified experience for viewers using ad blockers

Wikia is not accessible if you've made further modifications. Remove the custom ad blocker rule(s) and the page will load as expected.