The Drifters are a reggae band formed and ready to perform for the pirates and roleplayers of TLOPO. 
They play all the latest reggae hits.
They base themselves in Tortuga but also play gigs in Cuba and Port Royal. They all live in the old EITC offices in Tortuga where they practice and get high on the latest discoveries made by Mark.
Backup Singer" Lizzy "Catchafire" Morgan
Drummer: Marcus "Bong" Venables
Bass Guitarist: Dick "Boogie" Luther
The 1748 official "Drifter's Official Caribbean Tour!" is coming soon! Coming to all good locations including Tortuga, Cuba, Port Royal and Padres Del Fuego!
Sponsors and Supporters
Edit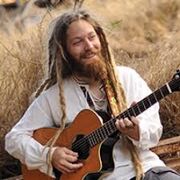 PLEASE SPONSOR US WE ARE POOR!!!
Ad blocker interference detected!
Wikia is a free-to-use site that makes money from advertising. We have a modified experience for viewers using ad blockers

Wikia is not accessible if you've made further modifications. Remove the custom ad blocker rule(s) and the page will load as expected.